East Antrim Memorials are a professional team of expert stonemasons who create beautiful headstones and lasting memories for you to best commemorate a loved one.
When it comes to custom-designed memorials in N.Ireland,
you need to look no further than East Antrim Memorials
The perfect tribute for your loved one
A memorial is a lasting tribute you offer to the one you have lost. Therefore, it needs to be distinct and have a personalised touch. At East Antrim Memorials, we can help you with this. We'll work with you to create a bespoke memorial that will be an excellent reflection of the personality of your loved one.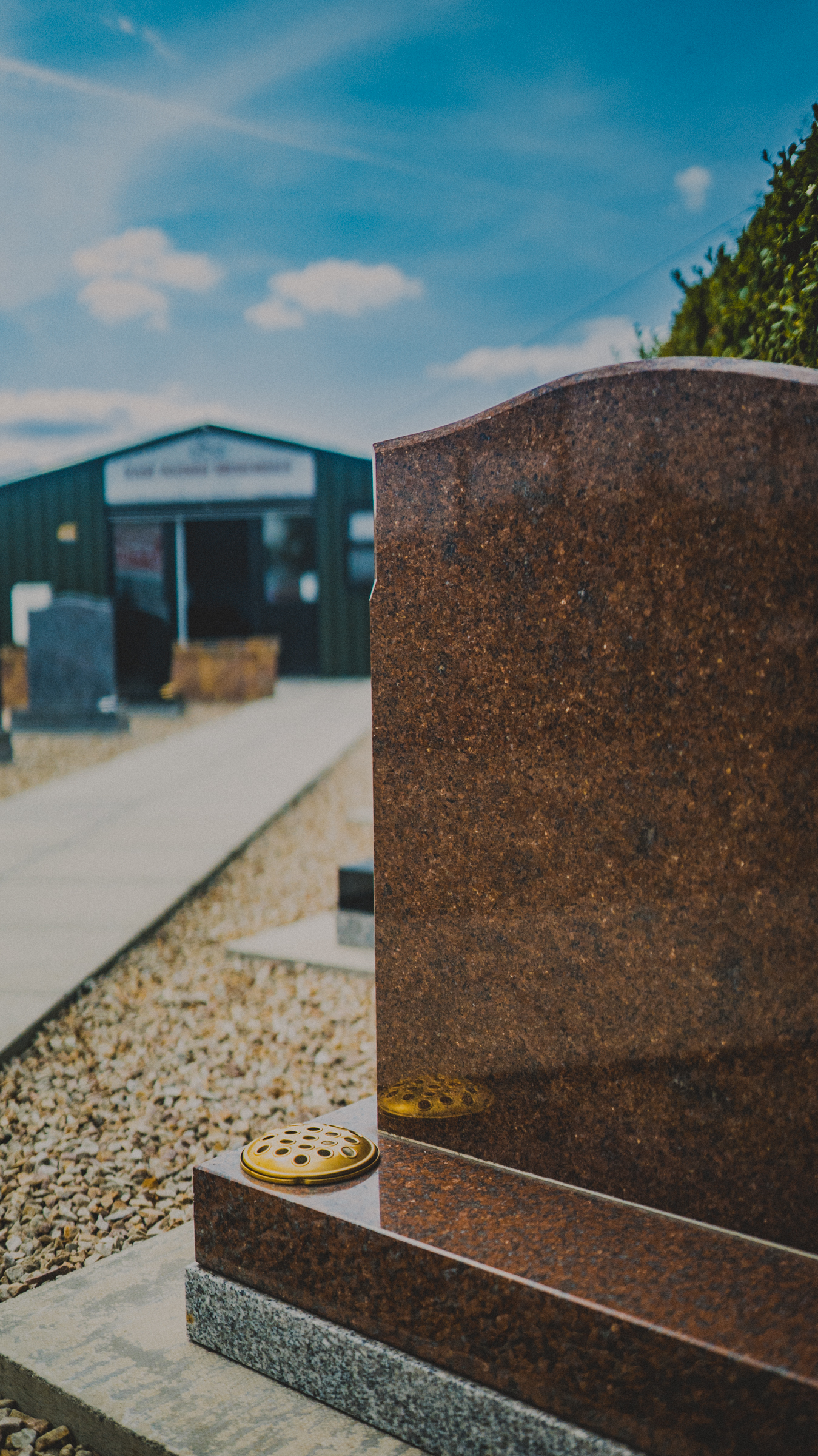 THE MOST FITTING TRIBUTE FOR YOUR LOVED ONE
East Antrim Memorials are a professional team of expert stonemasons who can create beautiful headstones for you to best commemorate a loved one.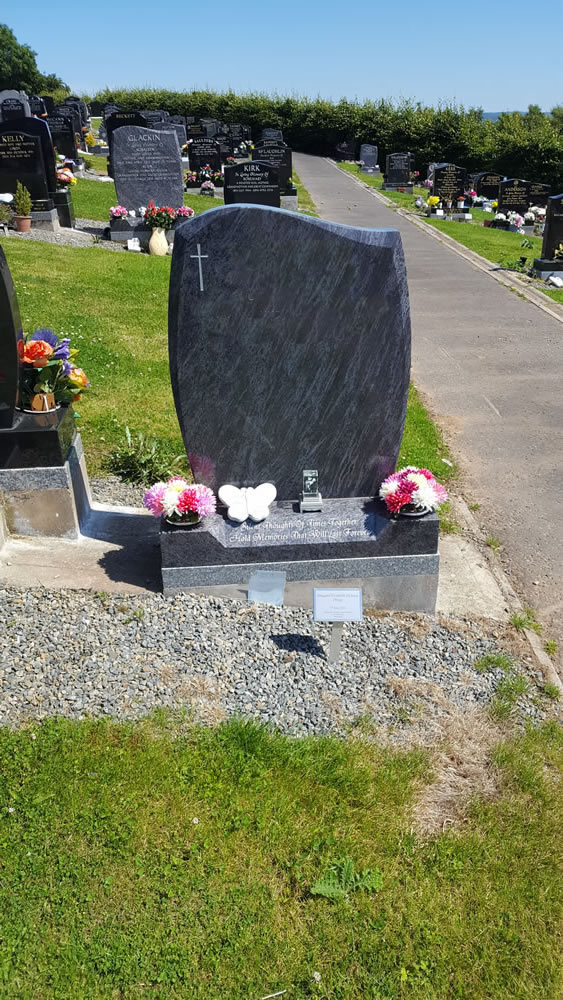 CREATE A LASTING MEMORY THAT SUITS YOU
Our headstones are made using only the finest materials including quality granite and stone to ensure that your memorial stone will last the test of time.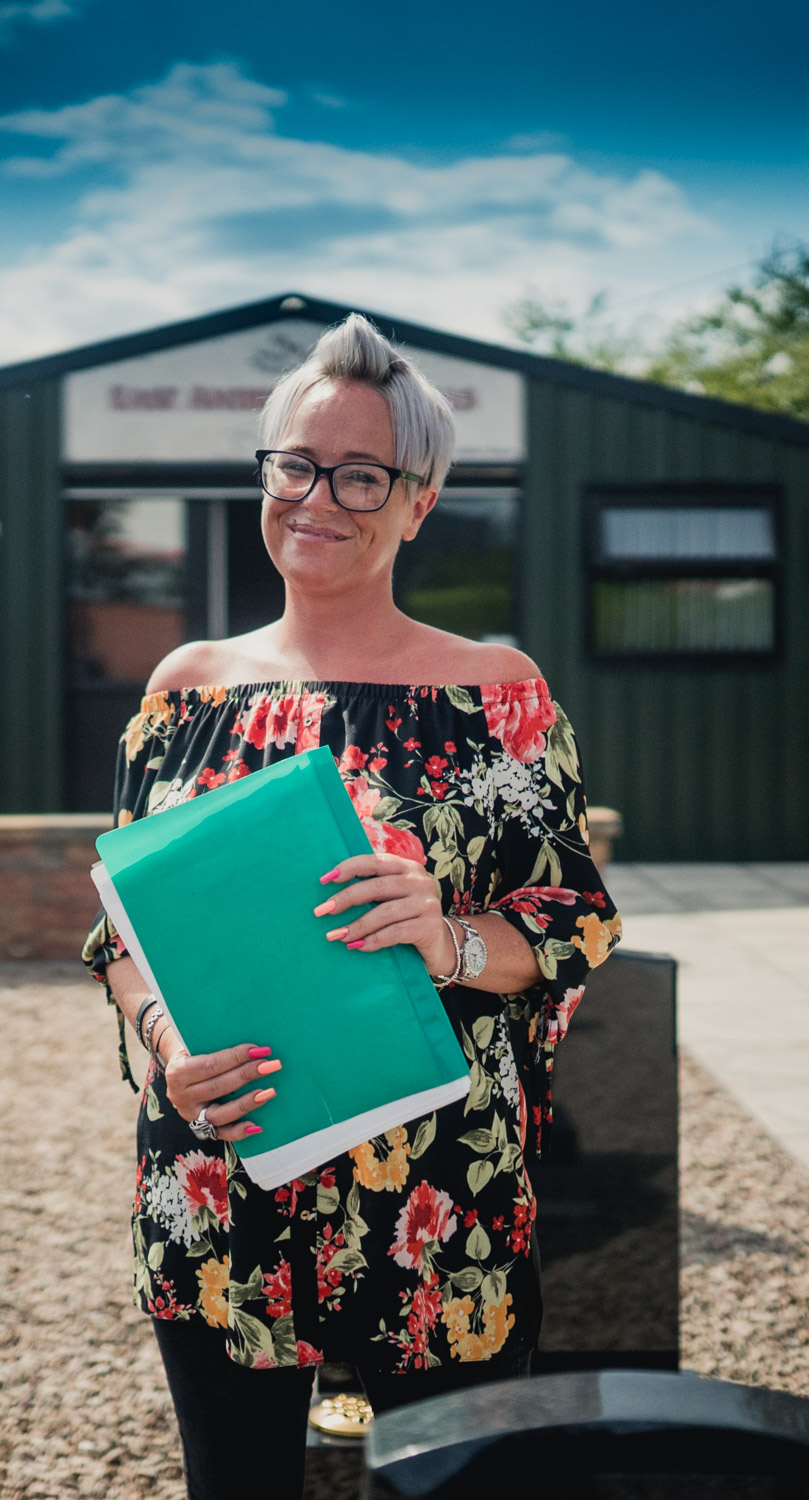 WE ARE PART OF OUR COMMUNITY
Most of our work comes from a personal recommendation who refer their clients to us based on their experience of working with us for many years.
East Antrim Memorials, were established in 2010 as a family monumental masonry firm and have been owned and operated by the same family ever since. Since that time we have built a reputation for quality in workmanship and memorial design using both traditional skills and values. We use a combination of traditional skills and the most up to date techniques to ensure that our memorials last as long as your memories.
Headstones, Memorial Stones & Gravestones
We provide a comprehensive range of memorials to make your job of saying goodbye to the ones you love easier; covering every requirement for a fitting farewell to those departed, we offer and provide numerous items and services from the smallest cremation keepsake to the largest family memorial.
As professional mason we have always worked to the highest standards throughout every stage of memorial production from the initial enquiry to careful installation in cemeteries and churchyards. It is important to us that you get the farewell and the person who has passed gets the tribute and memorial they deserve.
Get in touch today and speak with us
Our team are here to guide you through any questions you may have. We really work hard to help you get the perfect memorial that fits your budget and the memory you want to create.
MAKE THE MOST FITTING TRIBUTE FOR YOUR LOVED ONE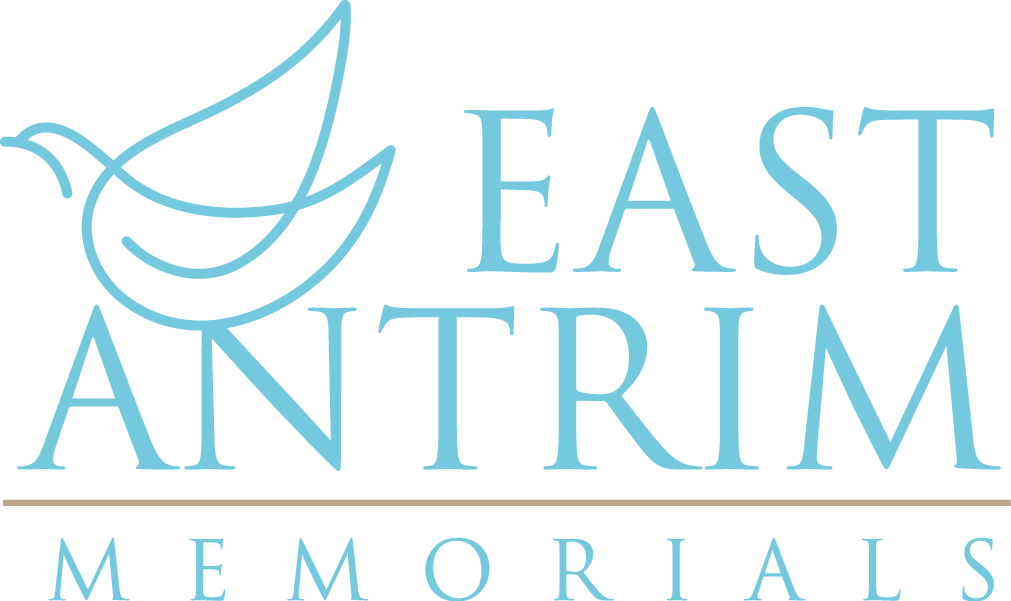 Address
2A Victoria Road
Carrickfergus
BT38 7JF
Contact
eastantrimmemorials@live.co.uk
Call us
T: 028 9336 2658
M: 07787 878 672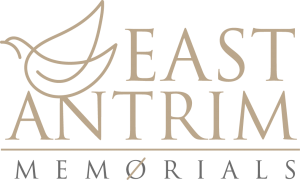 Address
2A Victoria Road
Carrickfergus
BT38 7JF